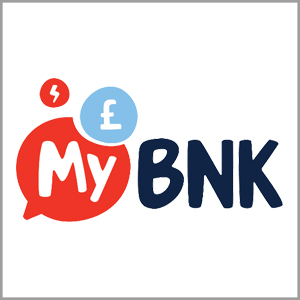 Location
MyBnk HQ: 5-15 Cromer Street, London WC1H 8LS.
Duration
Permanent.
Reporting
To Business and Engagement Director.
Salary
£37- 40 k, depending on candidate, plus benefits package and training budget.
Closing Date
21st May 2021
---
Background
MyBnk is a UK charity that delivers expert-led financial education programmes to 5-25-year olds in schools and youth organisations – directly, virtually and online. Our mission is to empower young people to take charge of their future by bringing money to life.
Together with young people, we have created innovative, high impact and high energy workshops that bring money to life. Our experts help to build young people's money knowledge, skills, mindsets and habits at key transitional moments. By spend, we are the UK's largest specialist charity dedicated to this cause.
MyBnk covers topics such as saving, budgeting, debt, independent living and public and student finance. We also design projects and training programmes for others. Since 2007 we have helped over 275,000 young people learn how to manage their money.
Our programmes focus on helping:
Young adults in the greatest need – Who cannot afford mistakes.

The very young – When habits are set.

All young adults entering independence – Making choices now.

Aged 11-16 increasingly engaging with money – Preparing for the future.
---
The Role
This is an opportunity to influence and assist in MyBnk's fundraising strategy and to generate the revenue to promote MyBnk Vision 2024, taking MyBnk fully national.
You will have a passion for the benefits of financial education. You will gain an appreciation of what it takes to ensure it works, consistently and at scale.
You will:
Work closely with Business Development and Engagement Director and the CEO, contributing significantly to the fundraising strategy of MyBnk.

Actively seek out and cultivate new corporate partnership opportunities.

Manage existing corporate partnerships.

Steer fundraising product development to maximise supporter engagement.

Manage the new business pipeline.

Maintain and ensure the highest ethical and governance standards.
Person Specification:
Be energised to take on a significant opportunity as an agent of change.

Have more than 3 years' experience of fundraising and a personal track record of success.

Have experience managing income budgets and re-forecasting.

Have experience of event management and supporter-journey mapping.

Be an advocate of creativity, curiosity and collaboration.

Be inclusive and enabling of colleagues, learning and imparting best practice and boosting those around you.

Have a genuine interest in social change and the empowerment of young people.

Have the right to live and work in the UK.
---
Inclusivity
MyBnk is dedicated to building an inclusive culture and working environment that promotes a sense of safety and belonging for our staff to feel supported to achieve their potential.
We know there is further to go and so we have established an Anti-Racism Committee, which works with the wider MyBnk team to ensure that we are listening, learning and constantly evolving to root out and tackle racism in all its forms.
MyBnk will not discriminate either directly or indirectly on the grounds of race, nationality, ethnic origin, gender, marital status, pregnancy, age, disability, sexual orientation, gender reassignment, ethnicity, neurodiversity, cultural or religious beliefs. Reasonable adjustments to the recruitment process will be made to ensure that no applicant is disadvantaged because of their disability.
---
Application process
Please send a CV and covering letter to jobs@mybnk.org. Include details of any restrictions on your availability for interview and when you would be able to commence the position. Initial screening and interviews will be held in the week beginning 24 May 2021.
Short-listed candidates will be interviewed by a panel including the Business and Engagement Director, a further member of the Management Group, HR and where possible,
representation to ensure inclusive recruitment.
---
Any questions?
If you have further questions, please consult our website or contact Manfred Meyer, Chief Operating Officer at manfred@mybnk.org.
---
More Information
Salary Offer

£37- 40 k, depending on candidate, plus benefits package and training budget.