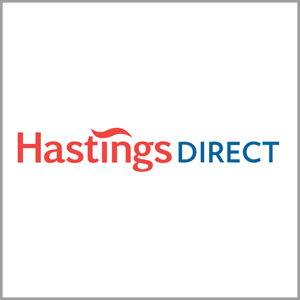 Are you a great communicator? Do you like working to set targets and achieving goals? Would you like to be based from anywhere? If so, we'd love to have you join our Retention team as a Customer Representative. We're offering a base salary of £20426 (£21446 including your annual bonus) for those with significant experience; sales, retention or complex customer experience. We're also happy to consider those with less experience with a starting salary of £18525 (£19450 including your annual bonus). If you're looking for a progressive career and thrive in a fast-paced, team-orientated, target driven environment, then look no further.
---
Locations available:
Bexhill, Leicester or Remote (you can be based from anywhere in the UK). We're recruiting and training virtually at the moment.
For those looking for a Remote based role, you will complete all of your training from home and be based from home thereafter. You'll be working on a rotational shift pattern between 0800-1900 Monday to Friday and 0900-1300 Saturday and Sunday. To be considered for a remote based role, you must live within a non-commutable distance from one of our hubs.
For those based from our Bexhill or Leicester hub, you will be required to come into our COVID secure office for a couple of weeks as part of your training, where you'll take your first live calls from customers with the support of virtual coaches. We are supporting our colleagues to work from home, in line with government guidance. Longer term, you'll be based from one of our hub locations. We are reviewing our longer term approach to home working with the aim of introducing flexibility between home and office working. You'll be working on a rotational shift pattern between 08:00-19:00 Monday to Friday which means you have the weekends off to relax.
---
In our Retention team:
You will be working in our inbound call centre and talking to customers. You'll be dealing with inbound calls each day so, you will be resilient, driven and enjoy helping customers. The calls you receive will be varied; giving new business quotes, taking payments, and saving customers at the point of renewal.
Our retention teams are absolutely vital to the success of our business. You will personally be responsible for dealing with a portfolio of customer's worth up to £200,000 and help contribute to a renewals department that is worth £171 million of income to the business.
If you're successful, we'd expect you to treat our customers and colleagues in the way you'd like to be treated. We want to be the biggest and best digital insurer in the UK and expect and encourage all colleagues to play their part in achieving this. You'll discover a vibrant atmosphere, where friendly, supportive colleagues are always ready to help each other.
---
What we have to offer you:
Your starting salary will be between £18525 and £20426 dependant on experience

Annual company bonus potential earning of 5% of your base salary

Structured career path with the opportunity to develop and earn up to £21290

25 days holiday and bank holiday equivalent (plus buy and sell up to 5 days)

Pension 1:1 match up to maximum 10%

Well-being programme

Individual and team rewards

Potential to gain an insurance professional qualification via the Senior Financial Customer Service Advisor Apprenticeship Programme during 2021
---
What we're looking for:
Pride and experience in delivering top quality customer experiences face to face or by phone

People with significant experience in meeting customer expectations and delivering positive commercial outcomes in a sales or service environment

People who thrive in a fast-paced, target driven environment

Self-motivated individuals that take pride in what they do who can demonstrate politeness and problem solving skills

Excellent influencing and negotiating skills

Excellent verbal and written communication which is engaging and articulate

Ability to overcome customer objections and drive a positive resolution

Computer skills; you'll take inbound calls whilst navigating our in-house software
If you'd like to find out about life within the Hastings Direct contact centres as well as job opportunities, then please join us for our Virtual Open Event. Please register for a ticket here: https://www.eventbrite.co.uk/e/hastings-direct-virtual-job-fair-tickets-143284655261
Hastings Group is an equal opportunities employer which means we treat people fairly. We welcome applications from all suitably skilled persons regardless of their gender, age, race, disability, ethnic background, religion/belief, sexual orientation, gender reassignment or marital/family status.Please also note that we have a thorough referencing process, which includes credit and criminal record checks.