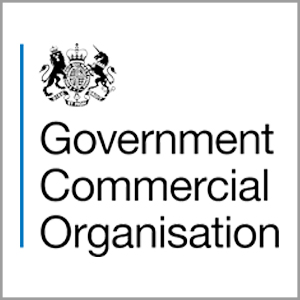 Government Commercial Function
Apply before 11:55 pm on Sunday 23rd May 2021
Salary
£91,800 – £131,300
GCO Pension, GCO Terms. Up to 20% performance-related-pay available on accreditation.
Business area
GCF – Department for Environment, Food and Rural Affairs – ExecAgency
Working pattern
Flexible working, Full-time, Job share, Part-time, Compressed Hours
Number of posts
1
---
Location
Birmingham, Bristol, Exeter, Leeds, London, Reading & York, with travel to various locations.
About the job
Summary
Building a strong Commercial Function in Government, and with it the right commercial capability, is at the heart of a far-reaching programme of Civil Service reform.We are building a cadre of commercial talent in all Government departments; people who can manage our commercial portfolios, who can lead our most complex and novel programmes and projects, people who have the gravitas and depth of experience to work alongside our policy and operational leaders to develop innovative commercial arrangements, whether through joint ventures, outsourcing or best-in-class contracts.The Government Commercial Organisation is an employer which is truly committed to creating a welcoming, inclusive workplace where all our people are able to bring their whole selves to work and are able to perform to their potential. We understand the importance of diversity and inclusion and strive for a workplace that reflects the communities which we serve. We especially welcome applications from underrepresented groups including Black, Asian and Minority Ethnic (BAME) candidates, candidates with a disability and candidates with gender-diverse identities. Appointments will be made on merit on the basis of fair and open competition.We have already made significant progress through the establishment of the Government Commercial Organisation (GCO), our single employer of senior commercial talent across government. This role will sit within the GCO, but based in our DEFRA commercial team delivering departmental objectives.
Job description
You will have a strategic leadership role, influencing and improving the commercial capability and the management of the Technology category of spend across the Defra group.
As Head of the Technology Category you will be responsible for the development and execution of a commercial strategy, designing and implementing the commercial frameworks, outsourcing policies, and supplier relationships to deliver the desired commercial outcomes across Defra Group.
You will develop effective strategic and operational approaches for promoting innovation across the function. You will transform delivery within the Technology Category through rigorous and strong leadership across the profession that supports the business strategic outcomes.
Responsibilities
Lead, motivate and develop a professional commercial team to enable them to challenge and influence; deliver corporate outcomes and to ensure continuous improvement in all commercial activity;
Challenge and drive measurable improvements in the governance and policy making, working collaboratively to deliver optimum commercial approaches and promote category management principles across the core spend activity;
Champion the commercial engagement on prescribed expenditure or specialism, promoting and leading on the end-to-end commercial DNA process on behalf of the function;
Take the strategic lead on supplier relationship and contract management to deliver customer outcomes whilst recognising the importance of the supplier's commercial drivers / objectives;
Promote, develop and influence the network to deliver value for money. Achieve savings targets and sustainable outcomes through innovative procurement routes and maximising the value and outputs of existing and new commercial arrangements;
Engage with key strategic internal and external policy makers, key stakeholders such as Ministers, Directors and Senior Management peers to ensure commercial best practice is applied. Able to influence strategic decision-making across Defra;
Promote commercial principles within the Defra network and wider Government, influencing policy where appropriate;
Drive and lead on Lean Procurement to reduce unnecessary complexity thereby reducing inefficiency and cost, while increasing the quality of procurement outcomes;
Drive progress against key deliverables and provide expert advice on commercial risk management; deliver innovative and flexible approaches to support the complex business agenda and the strategic objectives at corporate level;
Engage and support lead customer directorates to develop their commercial capability;
Employ excellent communication, negotiation and influencing skills to enable an effective change management with stakeholders at all levels (including board members) who may hold conflicting views;
Be amongst the most senior members of the Government Commercial Function and play a role in the broader commercial reform programme led by the Government Chief Commercial Officer;
Play a key leadership and change management role in developing a strong commercial function for Defra Group Commercial and across government.
Technical skills
We'll assess you against these technical skills during the selection process:
Assertive – Proven leadership experience with a track record of driving a diverse and inclusive working culture with employees, contractors, suppliers and consultants and leading teams through large scale strategic change.
Commercial Focus – Proven track record of strong financial management and delivering value for money as well as managing the legal and technical aspects of complex technology projects.
Builds Relationships-Successfully worked with range of stakeholders & external partners, using communication & collaboration, gravitas to challenge assumptions, negotiate & influence the direction in complex, ambiguous regulated environments.
Coaching Manager – Experience coaching and mentoring, to build the capability at all levels of a commercial function.
Procurement Process – Extensive experience of contract and procurement management, successfully leading and delivering a portfolio of multi-million-pound technology contracts in a complex and demanding environment.
Contract & SRM – Evidence of excellent SRM; procuring, implementing & managing complex contracts. Developing collaborative relationships across the supply chain to maximise innovation, VfM & efficiency. Resolved disputes through negotiation
Benefits
As a valued employee of the Government Commercial Organisation (GCO), you will have access to all the benefits the centre has to offer; including flexible working, generous benefits, Career Coaches, Mentors, L&D, a Commercial College, active talent management and, most importantly, access to commercial projects that will far exceed the scale and complexity on offer elsewhere in the UK.For existing Civil Servants: For full details of the impact on any move across the civil service on your existing terms and conditions, please read the candidate pack. Please note that any move across the Civil Service may have implications on your ability to continue to claim childcare vouchers.
Things you need to know
Security
Successful candidates must pass a disclosure and barring security check.
Selection process details
For full details of our process, and a likely timeline, please read the explanation provided in the attached candidate pack.Throughout our selection process, we will make decisions about your capability to do the job, based on evidence you provide against the essential criteria for the role which are detailed in the attached Candidate Pack.Your application will be reviewed by a panel and should you be successful at sift we will invite you to attend a Virtual commercial Assessment and Development Centre (VADC). The panel will review results of the VADC and determine which candidates will go through to a subsequent final panel interviewIMPORTANT: If you do not receive an acknowledgement of your application within 2 working days please contact: commercialresourcinghub@cabinetoffice.gov.ukThis vacancy is being managed by Investigo , one of our Executive Search Partners. Once you register your application via the Apply Now option you will receive a communication directing you send your CV to gareth.paul@investigo.co.uk, our recruitment partners for this campaign. Investigo will make contact with you offering you an opportunity to further discuss the role and finalise your application.Please note that if you do not register your details via the "Apply Now" button on the Civil Service Jobs website, as well as submit your CV and supporting statement to gareth.paul@investigo.co.uk, your application will be deemed to be incomplete and your application will automatically be sifted out ahead of the sift meeting.
The closing date for this role is the 23rd May 2021. If you register your details on the job advert on the close date, you will have 24 hours to then send your CV and statement of suitability to gareth.paul@investigo.co.uk for your application to be progressed.For full details of our process, and a likely timeline, please read the explanation provided in the attached candidate pack.Feedback will only be provided if you attend an interview or assessment.
Working for the Civil Service
The 
Civil Service Code
 sets out the standards of behaviour expected of civil servants.We recruit by merit on the basis of fair and open competition, as outlined in the Civil Service Commission's 
recruitment principles
.
The Civil Service embraces diversity and promotes equal opportunities. As such, we run a Disability Confident Scheme (DCS) for candidates with disabilities who meet the minimum selection criteria.
Apply and further information
Once this job has closed, the job advert will no longer be available. You may want to save a copy for your records.
Contact point for applicants
Job contact :
Name :
Sean Kelly
Email :
commercialresourcinghub@cabinetoffice.gov.uk
Recruitment team :
Email :
commercialresourcinghub@cabinetoffice.gov.uk
Further information
If you feel your application has not been treated in accordance with the Recruitment Principles, and you wish to make a complaint, you should contact Helen Mallison (helen.mallison@cabinetoffice.gov.uk) in the first instance. If you are not satisfied with the response you receive, you can contact the Civil Service Commission via the following web page: http://civilservicecommission.independent.gov.uk/civil-service-recruitment/complaints/
---
More Information
Salary Offer

https://www.civilservicejobs.service.gov.uk/csr/index.cgi?SID=c2VhcmNoX3NsaWNlX2N1cnJlbnQ9MSZvd25lcnR5cGU9ZmFpciZqb2JsaXN0X3ZpZXdfdmFjPTE3MTc1OTkmb3duZXI9NTA3MDAwMCZ1c2Vyc2VhcmNoY29udGV4dD0xMjU5ODgyMTYmcGFnZWNsYXNzPUpvYnMmcGFnZWFjdGlvbj12aWV3dmFjYnlqb2JsaXN0JmNzb3VyY2U9Y3Nxc2VhcmNoJnJlcXNpZz0xNjE5MTkyMDIxLWZmYzllYTFmNmIwMGNhYTE5M2YxMjg5Njg0M2M5M2Y0NzExZTVmNTQ=