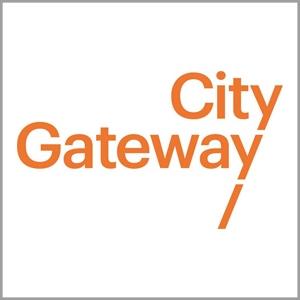 Pay/Grade Scale
£45,000 to £48,000 ( Depending on experience)
Contract
Permanent
Reports to
CEO
Direct reports
None ( Potentially Quality & Training Manager)
Main Work location
The Pavilion, Import Building, 2 Clove Crescent, E14 2BE
although will work across both sites.
Hours of work
Typically Monday to Friday 9 – 5 (35 hours a week excluding unpaid breaks)
Benefits
7% Employer pension contribution after 3 months

25 day's annual leave (increasing 1 day per year up to 30 days) + bank holidays

Season ticket loan & cycle scheme

Employee Wellbeing and Assistance scheme
---
Job purpose
The Head of Quality & Compliance will form a crucial and integral part of the Senior Leadership Team putting quality at the heart of City Gateways strategy and operations.
They will lead on the implementation of City Gateways Quality Cycle across all programmes and delivery working collaboratively with colleagues on City Gateway's journey to excellence. They will achieve this by overseeing the annual self-assessment and quality improvement planning process and ensure that City Gateway ESFA funded provision achieves at least a grade 2 (Good) judgement in its next ESFA Ofsted inspections.
Develop effective synergies and strategies between City Gateway's funded provision, external partners and all other programmes delivered by the organisation to ensure that there is a consistent level of quality and experience for all stakeholders.
The post holder will also ensure that all provision delivered by City Gateway complies fully with statutory legislation, awarding bodies and industry apprenticeship specification and requirements in respect of safeguarding, health and safety and equality and diversity to enable us to deliver our mission with integrity.
---
Duties and responsibilities
The post holder will be primarily responsible for the following areas:
Lead the development and implementation of quality improvement strategies across all programmes.
It will bring the total quality agenda in house rather than outsourcing discrete tasks. The presence of an in-house quality lead will ensure that quality considerations are fully taken into account when decisions are made and that programme delivery takes all aspects of the Ofsted Education Inspection Framework on board.
They will lead on a distinct quality function, separate from the delivery team ensuring a more independent and robust internal assessment of the quality of provision. They will also lead on a robust compliance and internal audit function separate from delivery ensuring independent overview of compliance and standards.
This includes the production of a SAR and QIP relating to the quality of education ensuring that teaching, learning and assessment incorporates the 3 Is (Intent, Implementation and Impact) and meets the standards set out in the Ofsted Education Inspection Framework
Ensure smooth transition from outsourced discrete quality tasks to ensure programme delivery takes all aspects of the Ofsted Education Inspection Framework on board. 10
Monitor the implementation of the organisations Quality Improvement Plan's (QIP) (covering all programmes) and focussed mini QIP's providing regular updates to SLT and board of trustees.
Act as organisation lead for Ofsted.
Lead on Quality Assurance and Peer Review.
Critical analysis of analysing PIC's performance data from both a quality and contract delivery perspective ensuring we stay ahead of the curve with any quality or performance concerns.
Develop and implement effective performance management systems for delivery of all provision ensuring that concerns about recruitment, retention, achievement and progression are promptly identified and addressed and work with the wider KPI monitoring systems, ensuring that contract targets and requirements are fully met.
Develop a full range of relevant key performance indicators and implement an effective system for reporting progress against these.
Lead on internal audit and compliance of learner files (all programmes).
Work collaboratively with the Director of Programmes to: –
● Support wider curriculum planning, development and course delivery across all programmes and pathways.
Work collaboratively with the Quality and Training Manager to: –
o Support the development of quality systems, in particular the growth of the Traineeship and Apprenticeship programmes.
o Monitor growth and expansion of City Gateway's apprenticeship offer in terms of apprentice volumes on existing programmes/sectors and the development of new programmes/sectors
o Monitor growth and expansion of City Gateway's Traineeship offer ensuring learners have a pathway to high quality apprenticeship opportunities and other EET outcomes.
---
Ensure there are resources and effective systems in place for meeting the training and CPD needs of all staff involved in the delivery of all programmes and that we are able to support employees through the ATA within required regulations.
Develop and implement the strategies for embedding Safeguarding and Prevent across all programme provision including maintaining the Single Central Record checklist.
Health & Safety organisational lead for employees, learners and employers in line with all relevant statutory requirements.
Monitor analyses of provision and reporting in regard to equality and diversity including Ofsted's equality objectives.
Work collaboratively with the Data & Finance Team to ensure organisational GDPR compliance across the organisation as DPO lead.
Lead on PIC's performance data and deliver reports or data required for Philanthropy and other partners.
Provide written and oral reports to SLT and the board of trustees as required and actively support the wider Senior Leadership Team in all required activities
To undertake all reasonable duties as required by the organisation.
---
Working conditions
There may be occasions where external visits to employers is required or the need to attend events or meetings outside of normal working hours.
---
Direct reports
N/A
---
DBS Check:
This role requires the successful candidate to complete an Enhanced Disclosure Barring Service (DBS) check in compliance with our DBS & Risk Assessment Policy.
---
Equality and Diversity
We are committed to equality and valuing diversity. We welcome enquiries from everyone and actively champion
diversity in our workforce.
---
Funding: This role is funded across all City Gateway programmes and activities.
---
Attribute

Essential

Desirable

Education/

Qualification

● A relevant academic and/or professional qualification at degree or higher degree level or equivalent

● Qualified IQA/Verifier/Trainer/Assessor qualification

● Updated training on Prevent, Safeguarding (Level3), Health & Safety and Equality & Diversity

● Updated training on GDPR

● Level 4 Safeguarding

● DPO training

Proven Experience

● Proven experience of leadership and management in a senior management position within an education setting.

● Proven track record of successfully implementing quality systems working in a senior quality assurance role within the education and training sector.

● Significant experience of acting as Ofsted lead and inspection nominee in the apprenticeship sector preferably under the new EIF framework.

● Experience of leading self-assessment and quality improvement.

● Experience of leading the implementation of Quality Improvement Plans (QIP's) and mini QIP's.

● Experience of improving and

● Leading multiple Ofsted inspections with experience of moving from Requires Improvement to Good or Good to Outstanding.

● Experience of supporting vulnerable or disadvantaged young people.
---
---
More Information
Address

The Pavilion, Import Building, 2 Clove Crescent

Salary Offer

£45,000 to £48,000 ( Depending on experience)