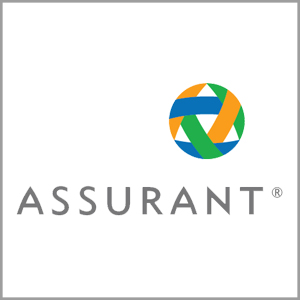 Head of Product
Remote working available
About Assurant:
One of the biggest businesses you've probably never heard of has some very big opportunities for people with big ambition. We are Assurant. An innovative Fortune 500 company with 15,000 colleagues around the world, who protect what matters most to over 300 million customers. And whether it's automotive support, mobile phone and gadget protection or house and business rental insurance, we are always ready to make sure small problems don't become big issues.
At Assurant, diversity helps us drive innovation in the global marketplace, and we are strong believers in the strategic value of inclusion and how it improves performance, creates growth opportunities, better aligns us to our clients, and enhances employee engagement. 
A diverse and inclusive Assurant helps us better understand and connect with our employees, clients & customers.  To achieve this, we believe we must reflect the diversity of the customers we serve
The opportunity:
Our continued significant year on year growth means opportunity for everyone. We need a range of professionals who can harness the power of technology to develop the insights, the products and the strategies that will excite our customers, bring our people together and take our business forward. Every role will help us meet our growth targets and continue to expand our customer base.
About you:
You'll be working with a team of very like-minded colleagues, you'll be a decision maker and problem solver. And with access to senior leaders, your career opportunities will grow as you do. Most importantly you'll be at the start of an ambitious growth period for Assurant across our European businesses. You might be part of a smaller business looking to step-up to the next level. Or, you might be part of a large organisation, but are looking for the next challenge. Whatever your background, this opportunity will help build all our futures.
Role specifics:
To lead the delivery of new products and capabilities defined by the Product Strategy report with particular emphasis on transformational projects. Manage the commercial performance of these products, identifying opportunities to improve the product attributes and end to end customer journey to ensure a customer first mentality.
The role will ensure we maintain our market leading position by developing innovative new propositions and services which meet and exceed customer needs
Ensure that all underwritten products go through the relevant governance process, with all regulatory requirements adhered to.
Other responsibilities include, but are not limited to;
Create and implement robust roadmaps across all product lines
Identify and recognise relevant changes to the regulatory environment and ensure these are incorporated into products and processes
Identify partners to deliver this roadmap on a build / buy / partner basis
Define all measurables and key performance indicators required to ensure effective Product Governance
Review market trends and deliver products to meet future customer needs
Ensure new propositions lead to fair customer outcomes
Own and report on Product usage, claims rates, complaints etc
Identify who key suppliers are for product improvements
The ideal candidate will have the following skills, knowledge and expertise;
Degree level education
Experience in FS Product Management environment or mobile / insurance
Significant experience of product design and development
Stakeholder and Management experience
Experience of a regulated environment
Collaborative working
Analytical skills
To review the full list of responsibilities and requirements, please download the job description which can be found on our careers website
The call to action:
At Assurant, we're very big on supporting you to be the best you can be. And from flexible working to healthcare support, from training and development to a range of rewards, what matters to you, matters to us. If you'd like to talk about big finance opportunities with the biggest business you've probably never heard of –  apply today!