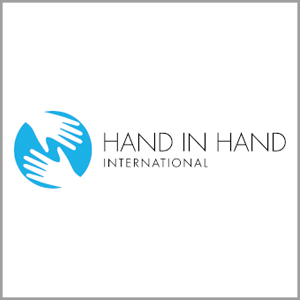 £35,000 – £42,000
Full time (open to part time), Permanent
London
---
Prospectus is excited to be supporting Hand in Hand International in their search for a new Fundraising Manager.
You would be joining an inclusive, cause-led team, who work collaboratively to achieve their goals. The team are able to be flexible based on your expertise and skill-set in terms of whether you will be working with either corporate and/or corporate foundations and/or major donors. You will lead on high value (5 and 6 figure) relationships and build new business internationally. You will work closely with colleagues across Afghanistan, East Africa and India and a prospect base spread across the globe. You will also be invited to travel, when safe to do so.
To be successful, you preferably have experience of either corporate or major donor fundraising, but you may come from another area of fundraising and be interested in developing your skills in one of these areas. You will have high value successes and be experienced in the full fundraising cycle including prospect research. Most importantly, you need to have an interest in international development and women's economic empowerment in particular.
This organisation offers an opportunity for you to help women beat the odds and succeed as entrepreneurs. The money they earn and the confidence they gain changes everything. Whole families and communities rise with them. Your fundraising will be instrumental in creating this positive impact.
At Prospectus we invest in your journey as a candidate and are committed to supporting you with your application.
We welcome candidates from a diverse range of backgrounds. Please let us know if we can help you with the application process in any way. We are more than happy to make any reasonable adjustments to enable all interested candidates to apply.
The office is located in Central London. This organisation is happy to consider part time (4 days per week), flexible working, partial home working (Friday's working from home) and job shares. We would be happy to discuss these options with you.
In order to apply and for more information, please visit the Prospectus website via the Apply button.
https://jobs.prospect-us.co.uk/jobs/details/hq00178795
More Information
Salary Offer

£35,000 - £42,000