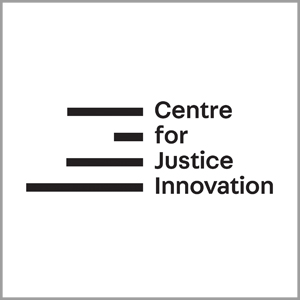 Terms:
Full time, permanent, 25 days holiday
Pay:
Starting salary of £36,000 – £38,000 dependent on experience
Location:
Edinburgh House, 170 Kennington Lane, London, SE11 5DP. The role is open to applicants living outside of London with an expectation of some travel to the office and some travel within the UK.
Reporting to:
Deputy Director
Application deadline:
9:00am, Monday 30 November
First interviews:
15th and 16th December 2020 (via videoconference)
Start date:
Early 2021
---
The Centre for Justice Innovation is looking to recruit a committed and experienced individual to lead our work in the Family Justice System. 
You will be responsible for leading the Centre's work in providing national oversight and support to the Family Drug and Alcohol Courts (FDACs) operating across the UK. You will have the opportunity to affect real change in the justice system and improve outcomes for the children and adults involved in it.
FDACs are an innovative approach to care proceedings where parental substance misuse (drugs or alcohol) is a key factor in the concerns about parenting. Combining holistic, multidisciplinary support for parents with a problem-solving court process, FDAC delivers better outcomes for families and children. For more information on FDAC, please visit the FDAC national website.
As well as supporting social workers, judges and specialist practitioners to deliver evidence-led practice, your role will also involve growing and expanding this problem-solving approach alongside senior stakeholders and policymakers.
You will be responsible for:
supporting and shaping the design and delivery of national partnership FDAC work;
engaging with and learning from practitioners and service users;
collaborating, facilitating and delivering practice workshops, national events, practitioner forums, and toolkits in order to support and champion best practice within the FDAC model;
working with FDAC projects to monitor progress and help overcome implementation or operational issues as they arise;
identifying and supporting areas for growth and implementation of new FDACs across the Family Justice System in the UK;
working collaboratively with the Centre's teams across the areas of practice, evidence and data;
supervising a small number of Centre employees and managing some external contractors.
Working alongside the Deputy Director and Family Justice Officer, your role will also involve shaping and supporting the growth of the Centre's work in the Family Justice System.
At the Centre, we seek to build a justice system which all of its citizens believe is fair and effective. We champion practice innovation and evidence-led policy reform. We have a special focus on early intervention, effective community services, evidence-led innovation and problem-solving justice.
The successful candidate will be able to demonstrate their ability to influence frontline practice, motivate others and solve problems. Operational experience within social care or the family justice system is essential.  
For full details, please visit our website: https://justiceinnovation.org/about-us/vacancy  
The deadline for applications is 9am on the 30th November 2020. Interviews will be held virtually on the 15th and 16th December. The role will begin in early 2021. 
We look forward to hearing from you!
More Information
Salary Offer

32,500 to 35,000 dependent on experience