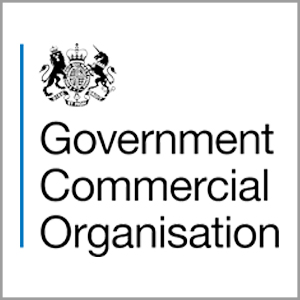 Government Commercial Function
Apply before 11:55 pm on Wednesday 12th May 2021
GCO Pension, GCO Terms- up to 15% performance-related-pay available on accreditation.
Business area
GCF – Department for International Trade
Working pattern
Flexible working, Full-time, Job share, Part-time, Compressed Hours
Number of posts
1
---
Location
London, travel required between offices.
About the job
Summary
Building a strong Commercial Function in Government, and with it the right commercial capability, is at the heart of a far-reaching programme of Civil Service reform.
We are building a cadre of commercial talent in all Government departments; people who can manage our commercial portfolios, who can lead our most complex and novel programmes and projects, people who have the gravitas and depth of experience to work alongside our policy and operational leaders to develop innovative commercial arrangements, whether through joint ventures, outsourcing or best-in-class contracts.
The Government Commercial Organisation is an employer which is truly committed to creating a welcoming, inclusive workplace where all our people are able to bring their whole selves to work and are able to perform to their potential. We understand the importance of diversity and inclusion and strive for a workplace that reflects the communities which we serve. We especially welcome applications from underrepresented groups including Black, Asian and Minority Ethnic (BAME) candidates, candidates with a disability and candidates with gender-diverse identities. Appointments will be made on merit on the basis of fair and open competition.
We have already made significant progress through the establishment of the Government Commercial Organisation (GCO), our single employer of senior commercial talent across government. This role will sit within the GCO, but based in our DIT commercial team delivering departmental objectives.
Job description
Over the next 18 months the post holder will be responsible for completing a programme of procurements to replace our current services. This presents an opportunity to work across the overseas teams in DIT to lead strategy development and manage the procurement of several high-profile projects.
The post holder will support the exit from the existing contracts and shall transition to support contract management of the new arrangements on completion of the procurement programme. Liaising with senior stakeholders across the business, the post holder will ensure the contract remains aligned to business demand and that timely, accurate and relevant insights and MI are produced. This includes ensuring robust supplier management, standards setting, payments management, negotiation and issue management are being implemented
This role will work in an integrated manner with multiple internal and external stakeholder groups including DIT's international network who own 'political' and 'business' relationships overseas, other Government Department teams responsible for 'buying' and/or technical specification development and other Government Commercial Function teams.
Responsibilities
It is likely that relevant candidates will have substantial experience working in a goods and services procurement/contract management environment, and they will be able to evidence good contract law knowledge. Candidates will need to be able to evidence that they have previously used strong analytical skills to help form the basis of commercial solutions, the specific responsibilities will include:-
Providing commercial category and contract management expertise and influencing business strategy to deliver the best commercial outcomes;
Responding to critical short-term demands for commercial advice and support in emerging markets and requirements;
Supporting longer term capability building in supply chain resilience by providing commercial advice to overseas HMG staff and OGD stakeholders;
Providing ongoing commercial advice to shape future operating model of the Business Process Outsourcing Team – working across DIT, OGD and the Government Commercial Organisation;
Ensuring all commercial activity is carried out within public sector procurement regulations.
Technical skills
We'll assess you against these technical skills during the selection process:
Commercial Focus -In-depth procurement & contract management knowledge that has delivered outstanding value for money and great commercial outcomes.
Resilient – The ability to work under pressure, and deliver multiple projects within agreed timescales.
Builds Relationships – Proven experience influencing senior internal and external stakeholders.
Coaching Manager – Strong leadership ability which has developed high performing teams and has been used to manage projects.
Manage Complexity – Ability to analyse complex data sets to improve commercial decision making.
Benefits
As a valued employee of the Government Commercial Organisation (GCO), you will have access to all the benefits the centre has to offer; including flexible working, generous benefits, Career Coaches, Mentors, L&D, a Commercial College, active talent management and, most importantly, access to commercial projects that will far exceed the scale and complexity on offer elsewhere in the UK.
For existing Civil Servants: For full details of the impact on any move across the civil service on your existing terms and conditions, please read the candidate pack. Please note that any move across the Civil Service may have implications on your ability to continue to claim childcare vouchers.
Things you need to know
Security
Successful candidates must pass a disclosure and barring security check.
Selection process details
This vacancy is using 
Success Profiles
, and will assess your Experience and Technical skills.
For full details of our process, and a likely timeline, please read the explanation provided in the attached candidate pack.
Throughout our selection process, we will make decisions about your capability to do the job, based on evidence you provide against the essential criteria for the role which are detailed in the attached Candidate Pack.
Your application will be reviewed by a panel and should you be successful at sift we will invite you to attend a Virtual commercial Assessment and Development Centre (VADC). The panel will review results of the VADC and determine which candidates will go through to a subsequent final panel interview
IMPORTANT: If you do not receive an acknowledgement of your application within 2 working days please contact: commercialresourcinghub@cabinetoffice.gov.uk
Feedback will only be provided if you attend an interview or assessment.
Working for the Civil Service
The 
Civil Service Code
 sets out the standards of behaviour expected of civil servants.
We recruit by merit on the basis of fair and open competition, as outlined in the Civil Service Commission's recruitment principles.
The Civil Service embraces diversity and promotes equal opportunities. As such, we run a Disability Confident Scheme (DCS) for candidates with disabilities who meet the minimum selection criteria.
Apply and further information
Once this job has closed, the job advert will no longer be available. You may want to save a copy for your records.
Contact point for applicants
Job contact :
Name :
Stephen Sharpe
Email :
commercialresourcinghub@cabinetoffice.gov.uk
Recruitment team :
Email :
commercialresourcinghub@cabinetoffice.gov.uk
Further information
If you feel your application has not been treated in accordance with the Recruitment Principles, and you wish to make a complaint, you should contact Helen Mallison (helen.mallison@cabinetoffice.gov.uk) in the first instance. If you are not satisfied with the response you receive, you can contact the Civil Service Commission via the following web page: http://civilservicecommission.independent.gov.uk/civil-service-recruitment/complaints/
More Information
Salary Offer

£61,710 - £74,000