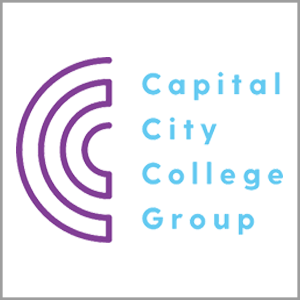 Direct reports: 3 Curriculum Directors
Grade: £125,000 per annum
Key Purpose:
 To provide strategic and operational leadership and vision in directing and developing the College's curriculum offer across both the Tottenham and Enfield campus.
 To lead the development of the College's ethos, teaching, learning, student services and pastoral care; manage a full range of resources to create and maintain an exciting, stimulating learning environment; and ensure continued improvements in the quality of the educational experience.
 To establish and promote effective partnerships with local authorities, employers and other stakeholders to support the development of the curriculum.
 To ensure the College is prepared for and fully meets the standards of the relevant inspection bodies or any other regulatory bodies.
 Exercise inspirational leadership including strategic planning, coordination, development and oversight of the College and its staff, quality of programmes of study, learning and training.
 With the Group Directors and Chief Executive, develop the College's strategic and operational objectives into approved strategic plans and annual performance targets.
 Devise and implement a structure which is appropriate to the efficient and effective management of the College within Capital City College Group.
 Lead on the implementation and management of key curriculum and delivery priorities across the Group.
 Develop and promote a culture of rigorous performance management processes to ensure that we achieve excellence in all that we do.
Capital City College Group is the largest provider of further education in London formed following the mergers of three already successful colleges, each with their own proven track record of academic success.
We are now entering a new and exciting phase under the leadership of the new CEO, Roy O'Shaughnessy who joined the organisation in September 2018. The Group is driven by strong values and a vison to transform the lives of our students through the provision of exceptional education and vocational training with a focus on skills for employment.
Based across two sites, Tottenham and Enfield, CONEL is a Technical College offering high quality Science, Technology, Engineering and Maths at its core, with the aim to collaborate with Higher Education providers to develop new pathways to higher level skills up to, and including Degree level.
The Principal role is required to provide inspirational leadership and informed strategic direction to ensure that we achieve excellence in all that we do by meeting our annual quality targets. Using your sector experience and commercial awareness you will identify and promote income generating opportunities to strengthen the College resources to reduce the reliance on annual funding allocations.
The ideal candidate will be Degree qualified with an excellent understanding of curriculum development and of achieving a high standard of innovation and delivery in teaching and learning.
Demonstrable experience of financial management and successful strategic leadership, particularly in relation to cultural change and continuous service improvement is also essential.
In return you will receive a competitive salary with enhanced Local Government Pension Scheme and a performance related bonus.
If you are passionate about providing London's students, communities and businesses with outstanding further and higher education and would like further information, then please visit https://capitalccg.ac.uk/
As an employer we want our workforce to reflect the make-up of the diverse communities we serve.  Therefore, we positively encourage applications irrespective of gender, ethnic origin, belief, sexual orientation, gender identity, age or disability.