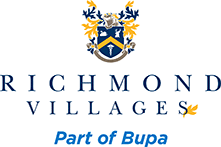 Village Manager
Richmond Villages
Richmond Painswick, Stroud Road, Painswick, Gloucestershire, GL6 6UL
c£58,000 pa, plus Bonus and Bupa Benefits
As a Village Manager, you'll lead and take responsibility for the Village operations, the teams within it and the residents who live there. More than just retirement living, Richmond Villages offer an aspirational lifestyle to our residents across independent living, assisted living and the care home – providing them with ongoing clinical and specialist care, helping them to live life to the full. At Richmond Painswick, the Village Manager will work across the multifaceted setting to develop and implement resident focused change. That's why it's important that we have outstanding leaders, with the belief and drive to make our residents' lives better.
At Richmond Villages, we recognise the value in previous care home experience. Whether you've worked as a Care Home Manager or in a Regional Management role, your knowledge will be invaluable for our residents and pivotal to the care we provide. Using their wealth of experience and expertise in their areas, the Operational Manager and our Head of Departments will fully support you to take this step up, to drive innovation and to support our team in providing the highest standard of care to our residents.
About the role
Working with senior professionals and managers, you'll develop systems, processes and practices to strengthen our resident care and offering
Responsible for trading performance, profitability and identifying opportunities, you'll provide financial reports and updates to the Operations Director and leadership team, making changes as necessary
Through coaching, performance management and training, you'll support the team to deliver a resident focused service with a can-do attitude
You'll work closely with management across the different departments including our Clinical Lead and Care Home Manager, ensuring the delivery of high-quality care, hospitality and support services
Nurturing long term relationships with residents – their friends and family, customers and external organisations (e.g. CQC) as well as collaborating with the well-established Witney Residents' Association
You'll lead by example; interacting and communicating effectively with both our customer base and with the wider community.
Who we're looking for
Ideally, you've had previous experience as a Village Manager or experience managing a large care setting and you're now looking to step up into a more senior and varied role. Comfortable making decisions, you're someone who sees the bigger picture and is confident challenging current processes and influencing others to challenge their own thinking. You're a change agent with experience leading teams on a journey of continuous improvement. Excellent communication skills with an ability to adapt your style to meet the varying needs of internal and external stakeholders. Approachable and open, you're a confident leader who can empower our team to deliver the highest standards of care – putting our residents at the heart of everything you do.
What's in it for you?
Discretionary bonus of up to 30% of base salary
Contributory pension (up to 5%) and life assurance
Individual private medical insurance
33 days annual leave (inclusive of statutory bank holidays)
Comprehensive induction, on-going training and development to support your career prospects
Health & wellbeing tools; including Be Me App, Healthy Minds, Gym Pass & discounted health assessments
Cash plan (after 2 years' service) giving you the ability to claim on more everyday items such as dental, optical and private prescriptions.
An exemplary working environment and the opportunity to develop your career within a supportive, professional team
*All offers are subject to a DBS check
Who we are
Richmond Painswick is a state-of-the-art retirement village set in beautifully landscaped grounds that include luxury independent apartments offering domiciliary care and an onsite care home with 24 en-suite beds offering residential and nursing care. Situated in the beautiful Cotswolds, on the southern slopes of Painswick in Gloucestershire. The village is just off Stroud Road near Stamages Lane Car Park and there is a bus stop on Stroud Road just before Cotswold Mead, just a 3-minute walk from the village. The team are passionate about person centred care, offering an aspirational lifestyle to our residents whilst always helping them retain their independence. From events with the local community and charity fundraisers to birthday celebrations and entertainers – no two days are ever the same at Richmond Painswick. There's a real sense of community here and as part of the team, you're supported from day one to learn, develop and encouraged to progress.
For over 20 years Richmond have been at the forefront of luxury retirement living. We're proud that we attract the best people and even prouder of how long they stay with us. Having won numerous awards for architecture, landscaping and care, we are now the benchmark for retirement villages in the UK. A totally fresh concept in retirement living, we ensure our residents retain as much independence and choice as possible while helping retain their 'zest for life'.
Richmond Villages is part of Bupa. Bupa is committed to ensuring that every applicant is assessed for employment, promotion and development solely based on personal merit and qualifications, regardless of gender, sexual orientation, pregnancy or maternity, marital or civil partner status, gender reassignment, race, colour, nationality, ethnic or national origin, religion or belief, disability or age.
Job Information
Job Reference:
RIC01XO_1617721631
Salary:
Up to £58000 per annum + Bonus - up to 30%
Job Industries:
Medical and Nursing
Job Locations:
Gloucestershire
Apply Now