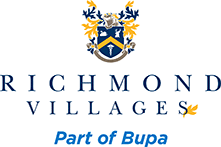 Registered Manager & Head of Care – Clinical
Richmond Villages
Richmond Letcombe Regis, South Street, Letcombe Regis, Oxfordshire, OX12 9RG
£60,000 plus excellent benefits
As the Regsitered Manager / Head of Care at a Richmond Village, you're responsible for ensuring that our residents receive outstanding care each and every day. That's why it's important that we have dedicated leaders – inspirational managers that empower our care home team to meet our residents' needs. We're currently looking for a new Head of Care to join us at Richmond Letcombe Regies to focus on the delivery of personalised care. You'll be supported by the wider management team, meaning you'll have more time to focus on the care provision as well as being able to support the development of your employees.
About the role
Clinically responsible for the ongoing care of residents within the care home – you'll lead our teams, guiding and supporting them to ensure that safe and effective care is always provided. Ensuring all units comply with CQC standards of care, you'll take appropriate action to maintain a safe environment for residents. Responsible for ensuring staff levels are appropriate, you'll lead on all aspects of clinical governance and work with senior professionals to develop systems, processes and practices to strengthen clinical practise and resident care. As well as developing the strategy and direction for the care home you'll also create and develop strong relationships with LAs, CQC and Primary Care Trust commissioners, always acting as a trusted healthcare partner.
Who we're looking for
You're a Registered Nurse that holds a valid NMC pin number. It's likely that you're working as a Clinical Lead or Care Home Manager and looking for your next role
You'll have experience of managing and developing a care setting (preferably in elderly care)
You may hold (or be working towards) a management qualification such as the Registered Manager's Award
Approachable and open, you're a confident leader who can empower your team
Passionate about caring for others, you'll put the residents at the heart of everything you do
With the ability to lead by example, you'll share your clinical knowledge, cultivating an open culture amongst your team.
What's in it for you?
An exemplary working environment and the opportunity to develop your career within a supportive, professional team.
Pension scheme, life assurance & bereavement support
33 days annual leave (inclusive of statutory bank holidays)
Health & wellbeing tools; including Be Me App, Healthy Minds, Gym Pass & discounted health assessments
Shopping Discounts (via Xexec)
Who we are
Situated just 2 miles from the picturesque market town of Wantage and close to the beautiful University City of Oxford, Richmond Letcombe Regis is easily accessible from the M4 motorway.
The small Oxfordshire village of Letcombe Regis c1086 is nestled at the foot of the Berkshire Downs and close to Lambourn, often referred to as 'The Valley of the Racehorse' and famous as the second largest centre of racehorse training in England.
For over 20 years Richmond have been at the forefront of luxury retirement living. We're proud that we attract the best people and even prouder of how long they stay with us. Having won numerous awards for architecture, landscaping and care, we are now the benchmark for retirement villages in the UK. A totally fresh concept in retirement living, we ensure our residents retain as much independence and choice as possible while helping retain their 'zest for life'.
To apply directly, please email
Richmond Villages is part of Bupa. Bupa is committed to ensuring that every applicant is accessed for employment, promotion and development solely based on personal merit and qualifications, regardless of gender, sexual orientation, pregnancy or maternity, marital or civil partner status, gender reassignment, race, colour, nationality, ethnic or national origin, religion or belief, disability or age.
Job Information
Job Reference:
RIC0258_1625236183
Salary:
Excellent Benefits
Job Industries:
Medical and Nursing
Job Locations:
Wantage, Oxfordshire
Apply Now