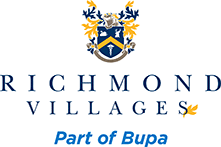 Housekeeping & Laundry Assistant
Richmond Cheltenham, Hatherley Lane, Cheltenham, Gloucestershire, GL51 6PN
Providing more than just retirement living. Richmond Village offer an aspirational lifestyle to our residents and our first-class accommodation requires a first-class service. As a Housekeeping & Laundry Assistant at Richmond Cheltenham, you'll ensure the comfort and well-being of our residents by cleaning, tidying and ensuring all areas of the village are maintained and presentable.
£9.10 per hour plus excellent benefits
Full time or part time shifts
What your typical day involves
Ensuring that our residents' care home facilities and individual properties are maintained to the highest standards

General housekeeping and cleaning including sweeping, scrubbing, waxing and polishing floors as well as dusting and polishing furniture

Operating vacuum cleaners, floor polishers and carpet shampooers

Emptying bins regularly and transporting rubbish to disposal areas

Ensuring equipment is stored properly and that utility and storage rooms are clean

Washing, drying and ironing residents bedding and communal laundry

Ensuring the Housekeeping trolley is clean, tidy and well stocked

Reporting all safety hazards to management, ensuring Health and Safety standards and COSHH are adhered to at all times
You understand the importance of working to high standards, maintaining a safe working environment and previous experience in a housekeeping role would be desirable.
Organised and self-motivated with the ability to work on your own initiative, you have a keen eye for detail and take pride in your work. With strong communication skills, you're sensitive to the needs of others and flexible in your approach when working as part of a team.
Richmond Cheltenham is a brand-new retirement village located in the attractive spa town well known for its festivals of culture and racecourse. Heralded, due to its abundance of mineral springs, as a health and holiday resort in the 18th century, Cheltenham remains one of the most sought-after locations to live well in the UK.
Providing a perfect opportunity to retire in style, Richmond retirement suites are available to buy or rent. Lifestyle and care packages are available to make daily life completely enjoyable and worry-free. There is also a beautiful care home at the heart of the village providing a higher level of support to those who require nursing or residential dementia care.
For over 20 years Richmond have been at the forefront of luxury retirement living. We're proud that we attract the best people and even prouder of how long they stay with us. Having won numerous awards for architecture, landscaping and care, we are now the benchmark for retirement villages in the UK. A totally fresh concept in retirement living, we ensure our residents retain as much independence and choice as possible while helping retain their 'zest for life'.
Richmond Villages is part of Bupa. Bupa is committed to ensuring that every applicant is accessed for employment, promotion and development solely based on personal merit and qualifications, regardless of gender, sexual orientation, pregnancy or maternity, marital or civil partner status, gender reassignment, race, colour, nationality, ethnic or national origin, religion or belief, disability or age.
Job Information
Job Reference:
RIC0262_1626685945
Salary:
Up to £9.10 per hour + Excellent Benefits
Job Industries:
Medical and Nursing
Job Locations:
Cheltenham, Gloucestershire
Apply Now