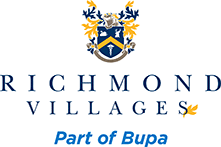 Housekeeping Assistant
Richmond Villages
Richmond Painswick, Stroud Road, Painswick, Gloucestershire, GL6 6UL
Providing more than just retirement living. Richmond Village offer an aspirational lifestyle to our residents and our first-class accommodation requires a first-class service. As a Housekeeping Assistant at Richmond Painswick, you'll ensure the comfort and well-being of our residents by cleaning, tidying and ensuring all areas of the village are maintained and presentable.
Working hours and salary
£9.10 per hour
Full time, Part time & Bank shifts Available
Flexible shift patterns available including school-friendly shift patterns
What your typical day involves
Ensuring that our residents' care home facilities and individual properties are maintained to the highest standards
General housekeeping and cleaning including sweeping, scrubbing, waxing and polishing floors as well as dusting and polishing furniture
Operating vacuum cleaners, floor polishers and carpet shampooers
Emptying bins regularly and transporting rubbish to disposal areas
Ensuring equipment is stored properly and that utility and storage rooms are clean
Washing, drying and ironing residents bedding and communal laundry
Ensuring the Housekeeping trolley is clean, tidy and well stocked
Reporting all safety hazards to management, ensuring Health and Safety standards and COSHH are adhered to at all times
Who we're looking for
You understand the importance of working to high standards, maintaining a safe working environment and previous experience in a housekeeping role would be desirable.
Organised and self-motivated with the ability to work on your own initiative, you have a keen eye for detail and take pride in your work. With strong communication skills, you're sensitive to the needs of others and flexible in your approach when working as part of a team.
What's in it for you
Comprehensive induction
Your DBS Check (£44) paid for
Hot meal provided on a 12-hour shift
Uniform provided
*Only available to permanent employees where Health Roster is used. The above benefits are for permanent employees only – please speak to us about the benefits available for bank workers.
Who we are
Richmond Painswick is a state-of-the-art retirement village set in beautifully landscaped grounds that include luxury independent apartments offering domiciliary care and an onsite care home with 24 en-suite beds offering residential and nursing care. Situated in the beautiful Cotswolds, on the southern slopes of Painswick in Gloucestershire. The village is just off Stroud Road near Stamages Lane Car Park and there is a bus stop on Stroud Road just before Cotswold Mead, just a 3-minute walk from the village.
The team are passionate about person centred care, offering an aspirational lifestyle to our residents whilst always helping them retain their independence. From events with the local community and charity fundraisers to birthday celebrations and entertainers – no two days are ever the same at Richmond Painswick. There's a real sense of community here and as part of the team, you're supported from day one to learn, develop and encouraged to progress.
For over 20 years Richmond have been at the forefront of luxury retirement living. We're proud that we attract the best people and even prouder of how long they stay with us. Having won numerous awards for architecture, landscaping and care, we are now the benchmark for retirement villages in the UK. A totally fresh concept in retirement living, we ensure our residents retain as much independence and choice as possible while helping retain their 'zest for life'.
Richmond Villages is part of Bupa. Bupa is committed to ensuring that every applicant is accessed for employment, promotion and development solely based on personal merit and qualifications, regardless of gender, sexual orientation, pregnancy or maternity, marital or civil partner status, gender reassignment, race, colour, nationality, ethnic or national origin, religion or belief, disability or age.
Job Information
Job Reference:
RIC02DZ_1631615034
Salary:
Up to £9.10 per hour + Excellent Benefits
Job Industries:
Medical and Nursing
Job Locations:
Stroud, Gloucestershire
Apply Now