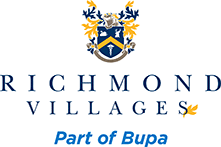 Dementia Unit Lead
40 hours
Competitive Salary
We currently have a great opportunity for a Dementia Unit Lead to join our luxury retirement village in Witney, Oxfordshire.
The role of the Dementia unit Lead is to provide leadership and support to the Care floor staff to enable them to provide high quality personalised care which meets the residents physical, emotional and social needs whilst helping them to achieve their full capabilities, and also to support the Head of Care in the operational management of the Care Home.
Who we are
Providing more than just retirement living, Richmond Witney offers an aspirational lifestyle. This state-of-the-art village in beautifully landscaped gardens provide all the benefits of a socially vibrant community, including: elegant restaurant & bar, wellness spa & pool, beauty salon and pristine bowling green. Our first-class accommodation ranges from 124 luxury independent apartments to an on-site nursing care home providing exceptional 24-hour care in 60 deluxe en-suite bedrooms.
For over 20 years Richmond have been at the forefront of luxury retirement living. We're proud that we attract the best people and even prouder of how long they stay with us. Having won numerous awards for architecture, landscaping and care, we are now the benchmark for retirement villages in the UK. A totally fresh concept in retirement living, we ensure our residents retain as much independence and choice as possible while helping retain their 'zest for life'
Who we are looking for:
You will be responsible for the well-being of residents living within 30 bedded residential Dementia unit, ensuring that their physical, emotional and social needs are met whilst helping them to achieve their full capabilities.
You will be providing support to the Head of Care in the operational management of the Care Home.
Key Tasks:
Assessing the individual physical, mental and social needs of residents and ensure that they receive the highest standards of personal care and attention appropriate to their needs.
Ensuring that the residents and the staff feedback is taken on board to thrive on quality at all times.
Ensuring that your supernumerary as well as hands on with the staff time is invested to build quality of the residents life.
Establishing good personal relationships with residents and their families.
Ensuring accurate record keeping in relation to the care of all residents.
Ensuring that the day to day running of the care aspects of the unit accords with management policies, quality systems and to ensure compliance with statutory requirements (e.g. CQC regulations).
Maintaining and promote relationships with General Practitioners and nursing and professional contacts in the local community.
Supporting the Richmond Villages Dementia Strategy through the leadership and development of innovative and creative ways of working to ensure that the quality of care provided on the unit remains in line with recognised best practice.
Individuals with the ability to teamwork across functions and services to support the creation of the village.
In return we offer:
Comprehensive induction, on-going training and development, access to internal apprenticeship schemes
Your DBS Check (£44) paid for
Smile Everyday+ – a health and well-being package giving access to 24/7 health lines along with access to a Physiotherapist for muscle, joint and bone support
Retailer discounts, including interest free travel ticket loans, discounted gym membership and discounts on Bupa dental care
Free flu vaccine
Who we are looking for
A Care Home Manager with strong experience in elderly care and able to lead our on-site residential dementia team in delivering the highest standards in clinical service, helping to ensure an outstanding reputation for the village in the local community.
A confident leader with the ability to manage with an open and approachable personality.
You will monitor care and quality and be passionate about maintaining the highest quality of services and standards, putting our residents at the centre of everything we do.
Recruit, lead and motivate your team to enable maximum performance at all times.
In partnership with the Village Manager and Head of Care, ensure effective budget management and finance administration in to ensure profitability and efficiency.
As well as developing staff by sharing specialist knowledge on quality improvement, this role will be key in cultivating an open and honest culture and sharing good practice.
Minimum NVQ Level 4 in Health & Social Care.
In return we offer:
A competitive salary.
Extensive induction and training opportunities and access to qualifications.
Staff benefits including weekly offers and discounts with major retailers.
An exemplary working environment and the opportunity to develop your career within a supportive, professional team.
All offers are subject to a DBS check.
To apply
For further information or arrange a visit to the village, please send a covering letter and CV to
Richmond Villages is part of Bupa. Bupa is committed to ensuring that every applicant is assessed for employment, promotion and development solely based on personal merit and qualifications, regardless of gender, sexual orientation, pregnancy or maternity, marital or civil partner status, gender reassignment, race, colour, nationality, ethnic or national origin, religion or belief, disability or age.
Job Information
Job Reference:
RIC01LQ_1599837960
Job Industries:
Medical and Nursing
Job Locations:
Oxfordshire
Apply Now